Rothstein Publishing is pleased to welcome Tony Jaques to our outstanding international team of authors.
About Tony Jaques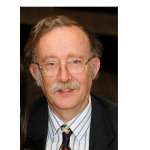 Tony Jaques (pronounced "Jakes") is a New Zealander who now lives in Australia, where he has established an international reputation as an authority on issue and crisis management and risk communication. He has authored three books on those topics as well as a definitive Dictionary of Battles and Sieges. Tony continues to serve as a thought leader in those areas with new projects to educate other fellow professionals.
After starting his working life as a journalist in New Zealand and England, he spent more than 20 years as Asia-Pacific Issue and Crisis Manager for an American multi-national corporation. He now runs his own consultancy and teaches postgraduates students at two universities in the city of Melbourne.
Tony's newest book
Tony Jaques' newest book will be your guide to successfully navigate crises and balance conflicting advice from lawyers and public relations professionals.
Crises have a very real impact on reputation and the bottom line. Senior executives need good advice and this book provides hands-on practical guidance. This book serves as a guide for Senior executives, lawyers and public relations professionals on crisis response. It also outlines how to balance the legitimate demands of open communication and protecting legal liability.
Just as lawyers often rely on case law, this book includes a very wide variety of interesting and amusing cases. These cases will include examples from countries around the world like Australia and the UK. But, they will mainly be scenarios from the United States.
Three of the chapters of the new book will be committed to only case studies and examples. These three chapters will illustrate key areas where legal and public relations advice often come into conflict. Specifically, they will highlight product risk, marathon legal cases, and disputes over patents and trademarks.
There will also be chapters focusing on the unique perspectives of three globally acknowledged experts in this field.
In addition, there will be a chapter based on global interviews of senior executives, lawyers and public relations professionals. The chapter will further give readers insight about conflict between legal and PR advice. It will also guide professional on how to manage it, in cooperation with a major PR/reputation consultancy.
Tony Jaques as a Rothstein Publisher
Tony Jaques joins Jim Lukaszewski, Bruce Blythe, Jo Robertson, Vali Hawkins Mitchell, and many other world-class Rothstein Publishing authors in defining and expanding the knowledge base for crisis management, crisis communication, reputation management and related areas.
Stay tuned for more details on the realse of Tony's new book in 2020!