Throughout the business world, security breaches have become a constant reminder of the critical need to assess and take action on cybersecurity risks and critical infrastructure vulnerabilities. As we have seen from the damages incurred from the war in Ukraine, it has occurred to many businesses and municipalities around the world that they could be next if they don't prepare for these potential threats. With that being said, It's time to protect and reinforce your critical infrastructures, your cybersecurity programs and update your business continuity plans.
Rothstein Publishing offers an array of cybersecurity, crisis management & business continuity books & products created by experts in the field so that YOUR BUSINESS, your programs, your educational institutions, and your municipalities, can be prepared for the next cyber warfare attack or security breach.
Our Top Recommended Products And Training Resources To Prepare You For Future Cyber warfare Attacks
From updating your security policies and building a hack free cybersecurity program, to training DVDs and resources on assessing the risks of your critical infrastructures, Rothstein Publishing has the best and latest products, manuals and instructions for your crisis management and security teams, cybersecurity personnel and business continuity managers.
Here's what we have to offer:
1. Information Security Policies Made Easy Version 14 (NEW). It has everything you need to build a robust security policy program. For $795 dollars, you're getting the "gold standard" information security policy template library, with over 1500 pre-written information security policies covering over 200 security topics. Take the work out of creating, writing, and implementing YOUR security policies. Why wait for the next war or cybersecurity breach to do something when you can prepare now!
If you want to take your security policy program to the next level, Rothstein Publishing also offers Information Security Policies Made Easy v14, PLUS Roles, Responsibilities Made Easy bundled together for $1095. It's a combo your CEO and board of directors will be thankful for that you chose to prioritize your company's security policy program and assets.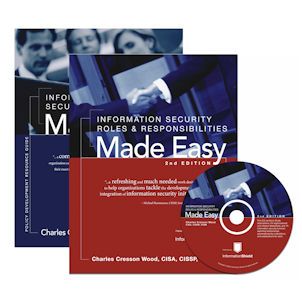 2. Building An Effective Cybersecurity Program 2nd Edition by Tari Schreider (priority link to get a copy).  This book instructs security architects, security managers, and security engineers how to properly construct effective cybersecurity programs using contemporary architectures, frameworks, and models.
In Schneider's 2nd edition, he explains that we have witnessed some of the world's largest data breach events, including destructive ransomware attacks and changes in legal and regulatory statutes.
This updated 2nd edition was written so that your team can succeed in the event of a future cyberwarfare attack!
3. Critical Infrastructure Risk Assessment: The Definitive Threat Identification and Threat Reduction Handbook (priority link to get a copy), by Ernie Hayden, who won the 2022 ASIS award for industry book of the year. Whether it's identifying critical infrastructure threats or detecting vulnerabilities, your plant manager, or corporate risk manager will want a copy of this handbook to motivate your team to success. 
The truth is, your business may or may not be at high risk from physical bombings, but cyber attacks on critical infrastructure including the electric grid could be devastating. Have we not learned our lesson from recent electric grid cyber attacks and other cybersecurity vulnerabilities right here in the U.S.? Then there's Russia: This isn't the first time the Russians have attacked Ukraine's electric grid or have exposed vulnerabilities to their critical infrastructure. Your nation could be next! 
Ernie Hayden's book on Critical Infrastructure Risk Assessment will help you reduce these vulnerabilities in the event of a future cyberwarfare attack
4. In the past few years, increases in cybersecurity crises have occurred everywhere, according to crisis management expert, Tony Jaques. Last year, Jaques wrote about how crisis cybersecurity agencies around the world are warning government organizations and business leaders about the increased risk of cybersecurity crises originating from Russia.
He talked about how to effectively minimize the risk of a cyber security crisis. Jacqueshas written on how to navigate through reputation risk, cybersecurity crises, and how your business can effectively communicate through a crisis in his latest book, Crisis Counsel: Navigating Legal and Communication Conflict (priority link to get a copy) 
His book is a MUST READ and a valuable resource for your crisis management team!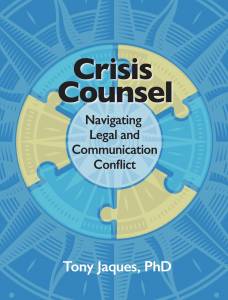 Additional Resources And Training DVDs to Prepare For Future Cyberwarfare Attacks