For a limited time, Rothstein Publishing offers a30% discount on our three best-selling books for your team's Root Cause Analysis Master Library!
This offer is good only through February 28, 2023, so order NOW!
Just enter coupon code cause23 at checkout.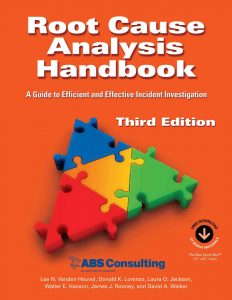 Our most popular book, Root Cause Analysis Handbook: A Guide to Efficient and Effective Incident Investigation by ABS Consulting — The most complete, all-in-one package available for Root Cause Analysis, including 600+ pages of book and downloads; color-coded, 34″ x 22″ Root Cause Map; and licensed access to new/archival online resources. It's a global classic many users call "in a league of its own" and "the best resource on the subject."
It offers the unique breadth, depth, and practicality that can only come from six authors with a wellspring of 150+ years of combined consulting experience in the fields of risk/reliability engineering, risk management, incident investigation/root cause analysis, hazard analysis, process safety, environmental safety, loss prevention, asset integrity, and professional/ technical training.
Root Cause Analysis Handbook, regularly $129.99, is $90.99 for a limited time. CLICK HERE to purchase!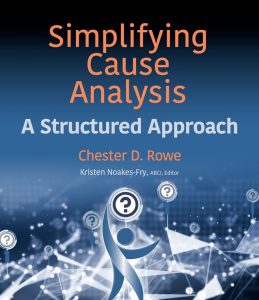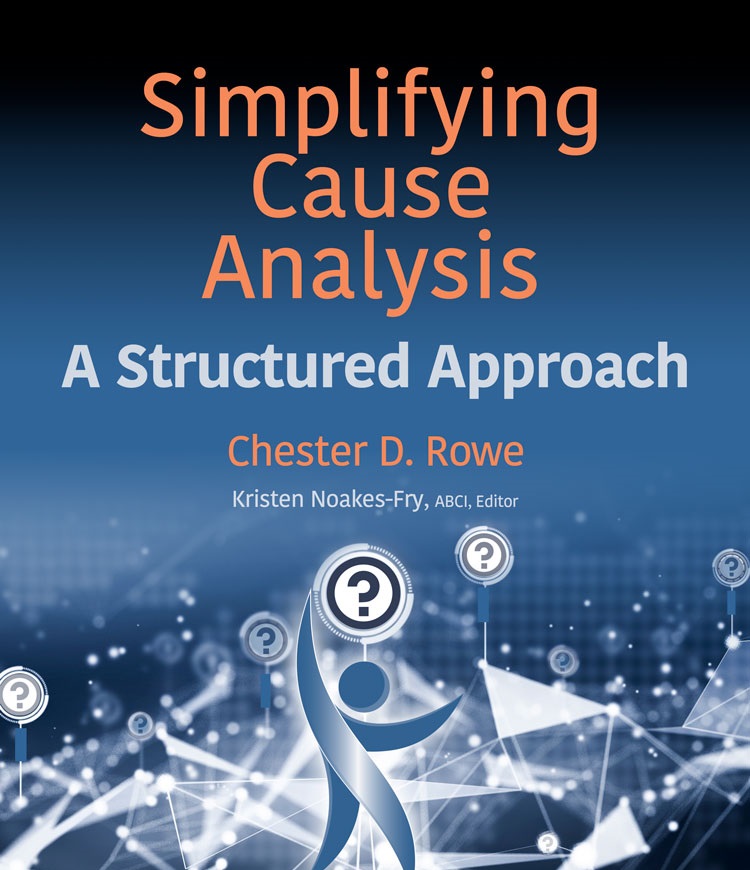 When the challenge is to get to the heart of a problem, you need a simple and efficient cause investigation methodology. And what would make a real difference would be an interactive map to lead you to the answer every time. Chester Rowe's Simplifying Cause Analysis: A Structured Approach combines a step-by-step approach to your successful cause investigation with a downloadable Interactive Cause Analysis Tool – for the results you have been looking for.
"There are already many scientific tools to help us understand the physical causes for machine failures; the challenge now is to find a way of investigating human performance failure modes… humans are often a major source of slips, lapses, and mistakes." – Chester D. Rowe
Simplifying Cause Analysis, regularly $89.99, is $62.99 for a limited time. CLICK HERE to purchase!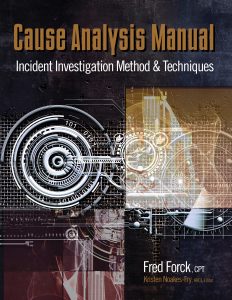 A failure or accident brings your business to a sudden halt. How did it happen? What's at the root of the problem? What keeps it from happening again? Good detective work is needed — but how do you go about it? Industry pioneer Fred Forck's seven-step cause analysis methodology guides you to the root of the incident, enabling you to act effectively to avoid loss of time, money, productivity, and quality in his powerful book, Cause Analysis Manual: Incident Investigation Method & Techniques.
"One significant difference in Fred's approach to Cause Analysis is that he starts with Success, not failure. You need to be able to clearly define success using objective criteria, not only in results (dollars, product) but also in behaviors." – John D. Schnack, Manager, Nuclear Corporate Oversight, Ameren
Cause Analysis Manual, regularly $74.99, is $52.49 for a limited time. CLICK HERE to purchase!
Upgrade your team's Cause Analysis Library today with these three authoritative works, and, save 30% now!