Description
Build your Cause Analysis Master Library and Save 25%!
Three top tier books to add to your cause analysis master library. It's the only cause analysis master library you need in the field to approach, investigate and analyze business problems and accidents. With this in mind, here is what you will gain from reading all three books:
Root Cause Analysis Handbook (Real world examples and sample templates and toolkits)
Simplifying Cause Analysis (Interactive investigation tools)
And Cause Analysis Manual (Incident investigation)
$375 value, get all 3 books for $287.99 TODAY
---
Regularly $124.99
At each stage, Cause Analysis Manual: Incident Investigation Method and Techniques gives you a wealth of real-world examples, models, thought-provoking discussion questions, as well as ready-to-use checklists and forms.
A failure or accident brings your business to a sudden halt. How did it happen? What's at the root of the problem? What keeps it from happening again? Good detective work is needed — but how do you go about it? In this new
book, industry pioneer Fred Forck's seven-step cause analysis methodology guides you to the root of the incident. It also enables you to act effectively to avoid loss of time, money, productivity, and quality.
A step-by-step approach to your successful cause investigation.
When the challenge is to get to the heart of a problem, you need a simple and efficient cause investigation methodology. And what would make a real difference would be an interactive map to lead you to the answer every time. Chester Rowe's Simplifying Cause Analysis: A Structured Approach combines an instruction book with a downloadable Interactive Cause Analysis Tool. Altogether, it will prove to be a useful tool that will give you the results you have been looking for.
Regularly $129.99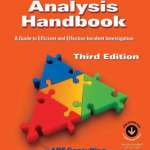 The most complete, all-in-one package available for Root Cause Analysis!
Includes 600+ pages of book and downloads; color-coded, 34″ x 22″ Root Cause Map; and licensed access to new/archival online resources. It's a global classic many users call "in a league of its own" and "the best resource on the subject."
These three books are also available individually and as eBooks.