The events surrounding Hurricane Ian on the Florida Panhandle and South Carolina coast are in the news daily. Photos of the damage cause one to be worried and concerned for the individuals, families, and businesses affected.
If you live or work in an area subject to future hurricanes, major storms, flooding, and high winds, now is a time to take advantage of the lessons learned following Hurricane Ian's destructive path.
WHERE DO I START?
A few immediate steps you can take include:
Read the daily Federal Emergency Management Agency (FEMA) updates.
Businesses should establish a liaison with their local emergency management organizations such as the county or city emergency operations center.
Perform Google searches on "Ian Lessons Learned."
Pay attention to the national and local news and listen for ideas and lessons learned to apply to your business, organization, or home.
The New York Times has released a lesson plan useful for schools and businesses on the history and path of Hurricane Ian. This would be a useful starting point to better grasp the size and intensity of this storm and how future storms can affect you and your organization.
A CHECKLIST OF CONSIDERATIONS
Here is a partial checklist of conditions and challenges to consider should a major storm hit your region:
Loss of Cell Phones and Landlines (Do you have a satellite phone available?)
Loss of Internet, Email, and Computer Networks
Harbor Hydrology Changes – Do You Need Emergency Soundings and Hydrographic Surveys Following the Storm?
Loss of Navigation Aids – Both Nautical and Aviation
Capsized, Sinking, and Drifting Vessels
Uncontrolled Fires and Natural Gas Leaks
"Thrown" Shipping Containers
Lack of Fuel and Fuel Truck Hijackings
Lack of Labor, Diesel Fuel, Electricity
Blocked Roadways, Destroyed Bridges
This list was researched and prepared for the Port of Seattle following Hurricane Katrina in New Orleans in 2005 and still applies today.
COMMAND AND CONTROL
With a major storm oncoming, it is important your organization have a solid and practiced command and control structure.
Have a Clear, Documented, and Robust Chain of Command for Emergencies.
Determine in Advance Who Declares Evacuations of your Organizational Facilities, Under What Circumstances, and How Evacuations will be Performed. See https://www.rothstein.com/product/free-emergency-evacuation-plan-template/ for a free emergency evacuation plan template.
Decide How All Public and Private Participating Agencies will be Aligned with Your Organization's Emergency Response Plan.
Institutionalize the National Incident Management System (NIMS) and Incident Command System (ICS).
Of note, FEMA offers training on NIMS and ICS. When current events are calm, now is the time to get selected members of your staff trained and qualified.
COMMUNICATIONS
We all know that solid, reliable communication is an operational imperative for any organization. Here are five recommended actions:
Establish an Off-Site, Central Point of Communications, and Publish in Advance. This can include a website for roll calls, information and updates, missing persons, etc.
Remind Everyone Only Authorized Personnel Appear Before the Media. Be Sure to Avoid Emotion and Project an Air of Strength and Authority.
Prepare for Electricity Supply to Cell Phones and Hand-held Radios (e.g., automobile chargers, home chargers, small inverters, etc.)
Recognize that Phone Lines and Cell Towers Will be Congested. Obtain and Distribute Government Emergency Telecommunications Service (GETS) and Wireless Priority Service (WPS) Cards for Key Organization Personnel.
Have Access to Satellite Phones for Emergency Service and Support. Ensure These Phones are Charged, Operable, and Can Connect on a Monthly Basis Before any Crisis Hits.
LOGISTICS
Resolve in Advance How to Get Food, Water, and Other Basic Supplies for Survival and Continuous Operation.
Resolve in Advance How to Manage Volunteers and Donations.
EVACUATION
Evacuation Routes Need to Be Cleared and Available in Advance.
Evacuation Sites Need to be Out of Harm's Way.
Mandatory Evacuation Should be Treated as Such.
PREPAREDNESS
As the Boy Scouts' motto declares, "Be Prepared." Now is the time to take advantage of lessons learned from Hurricane Ian and weave them into your organization's emergency preparedness planning. The biggest thing to remember is to train for major events, practice, rehearse, and redo. Hence, the need for a dedicated emergency planning director/manager for your company.
At a minimum ensure each employee has a personal workspace disaster kit in their office/cubicle. An excellent list is offered by the American Red Cross.
---
Ernie Hayden, MIPM, CISSP, GICSP(Gold), PSP is a highly experienced and seasoned technical consultant, author, speaker, strategist, and thought leader with extensive experience in the power utility industry and critical infrastructure protection and risk assessment. Hayden is a certified physical and cyber security expert with specific expertise in industrial controls security.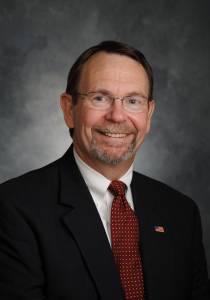 ---
In this free chapter — The Power of the Observation — you will discover:
An overview of the concept of an "observation."
The primary elements included in the observation as well as its format.
Fundamental considerations when performing and documenting the observation, including the power of one's influence on the actions being observed, the need for critical thinking, and considerations on how the observation supports the risk assessment.
#hurricane #hurricaneian #ian #emergencypreparedness #FEMA #NIMS #ICS