Critical Infrastructure Includes Seaports – And Seaports Can Be Risky Locations
by Ernie Hayden
Almost every day we read or hear in the news about global seaport congestion affecting our supply chain. Have you ever wondered about seaports and their operations? What about performing a risk assessment of a seaport and its operations? The truth is, critical infrastructure includes seaports and seaports can be risky locations.
Here are some details and ideas you may find useful.
Seaports are Critical Infrastructure
Did you know that seaports are other maritime assets are considered "critical infrastructure?" Seaports handle billions of tons of cargo annually. Their cargo is usually in a metal shipping container. The way they measure the number of containers handled is in "twenty-foot equivalent units" or TEUs.
For instance, the largest port in the world, Shanghai, China, handles about 30 million TEUs annually.
In the United States, annual seaport cargo handling statistics include:
Los Angeles/Long Beach – 16 million TEUs
New York/New Jersey – 3.2 million TEUs
Savannah, Georgia – 4.1 million TEUs
Seattle/Tacoma – 3.7 million TEUs
Precisely what is a TEU?
The TEU is a standard that can be used to measure a ship's cargo capacity. One TEU is 20 feet long and 8 feet tall. Ports and ships globally are measured by their TEU volume. An 18,000-TEU ship can carry 23 rows of containers and (depending upon the cargo), could draw up to 52 feet.
Remember the cargo ship the Ever Given that got stuck in the Suez Canal in 2021? That ship is 1,300 feet long and normally carries around 18,000 containers.
How Do You Move Containers On and Off these Ships?
When a cargo ship is being loaded or unloaded, a substantial number of seaport assets are activated. If you've driven by a major seaport, you usually see the more obvious machines. These assets include intermodal equipment such as portainers (ship-to-shore cranes), gantry cranes, and straddle carriers. Containers are quickly moved in the yard using the straddle carriers or holstler trucks (aka "hustlers"). Some photos are included below to identify the different pieces of critical equipment.
Now, what you don't see at an operating seaport are all the people, processes, and other digital technologies necessary to move, store, and dispatch all these containers. Relatively simple activities ranging from where to place the containers when they are offloaded from a ship are complicated 18,000 times when the Ever Given arrives! Therefore, there are procedures to be followed, communications systems to be used, and even new automatic guided vehicles and stacking cranes in play.
In summary, each one of these elements includes concerns about threats and vulnerabilities to be considered.
How Do I Start Assessing Risk in a Seaport?
So, where do you start if you want to assess your risk in the seaport? One suggestion is to implement the risk assessment processes detailed in the book Critical Infrastructure Risk Assessment – The Definitive Threat Identification and Threat Reduction Handbook by Ernie Hayden and published by Rothstein Publishing, Inc.
This methodology teaches you where to start, how to begin, how to divide the workload among the risk assessment team, and ultimately, how to compile the identified concerns and build them into a risk response plan.
This book and the processes included have been used at water treatment facilities, refineries, as well as electric power plants. The approach is agnostic relative to the industry and can certainly be applied to the maritime sector.

Ernie Hayden, MIPM, CISSP, GICSP(Gold), PSP is a highly experienced and seasoned technical consultant, author, speaker, strategist, and thought-leader with extensive experience in the power utility industry and critical infrastructure protection and risk assessment. Hayden is a certified physical and cyber security expert with specific expertise in industrial controls security.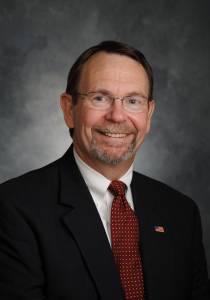 ---
In this free chapter — The Power of the Observation — you will discover:
An overview of the concept of an "observation."
The primary elements included in the observation as well as its format.
Fundamental considerations when performing and documenting the observation including the power of one's influence on the actions being observed, the need for critical thinking, and considerations on how the observation supports the risk assessment.