DRJ Spring 2020 Conference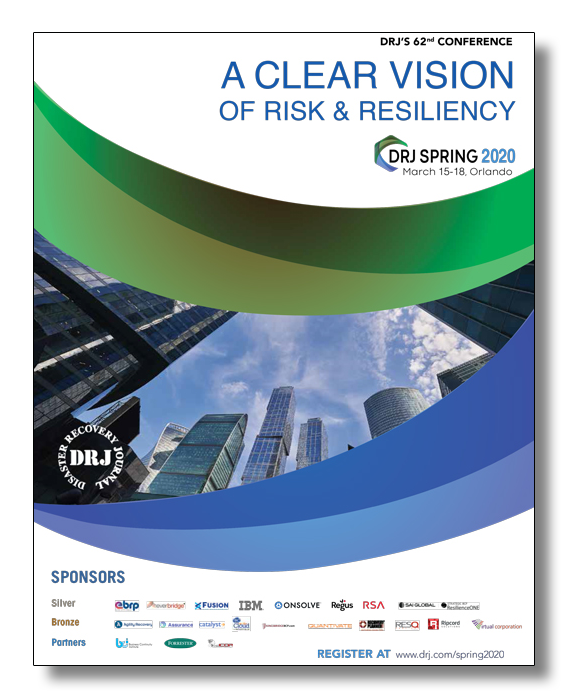 More training, more networking, and more business continuity and disaster recovery planning. We're elated that you decided to join us for our 62nd conference March 15-18, 2020, in Orlando, Fla. We're looking forward to connecting with you for three amazing days at DRJ Spring 2020! This exclusive opportunity allows you to sharpen your skills and learn from industry experts. You'll work with like-minded professionals, share strategies, and gain knowledge and confidence in your organization's risk and resilience programs. You'll receive ample opportunities to learn, network, and relax at the beautiful lakeside oasis of Disney's Coronado Springs Resort.
Our goal at DRJ Spring 2020 is to give you "A Clear Vision of Risk & Resiliency" to provide you with the best preparation and improvements for your response to today's disruptions and tomorrow's emerging threats.